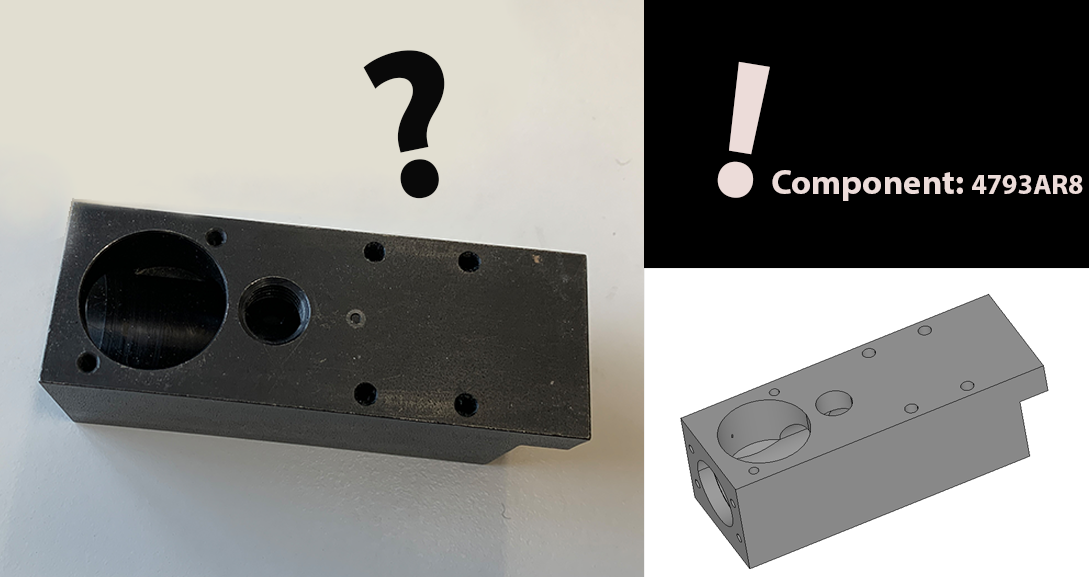 The EXCIT3D-Digital Twin Search is a software for 3D Object Recognition that uses a Tablet PC or a Smartphone Camera to identify uncategorized machine components anywhere on a business premises or in external use in maintenance and repair work. It thus helps to increase business efficiency and sustainability.
Within seconds, the user receives a 3D image of the object, the article number and further information. Our newly developed software compares the scanned object with thousands of CAD data or Step files and, if desired, even places them next to the real component as an Augmented Reality Object. This system is, as far as we know, completely unique.
The EXCIT3D-Digital Twin Search minimizes unnecessary search efforts and thus ensures higher efficiency and productivity. In addition, our software helps increase sustainability in production. Up to now, all too often machine parts that were unrecognized were scrapped and remade.
The system is already successively in operation in the Wuppertal machine construction firm Berger Group as a PC and tablet based solution.
Unknown component?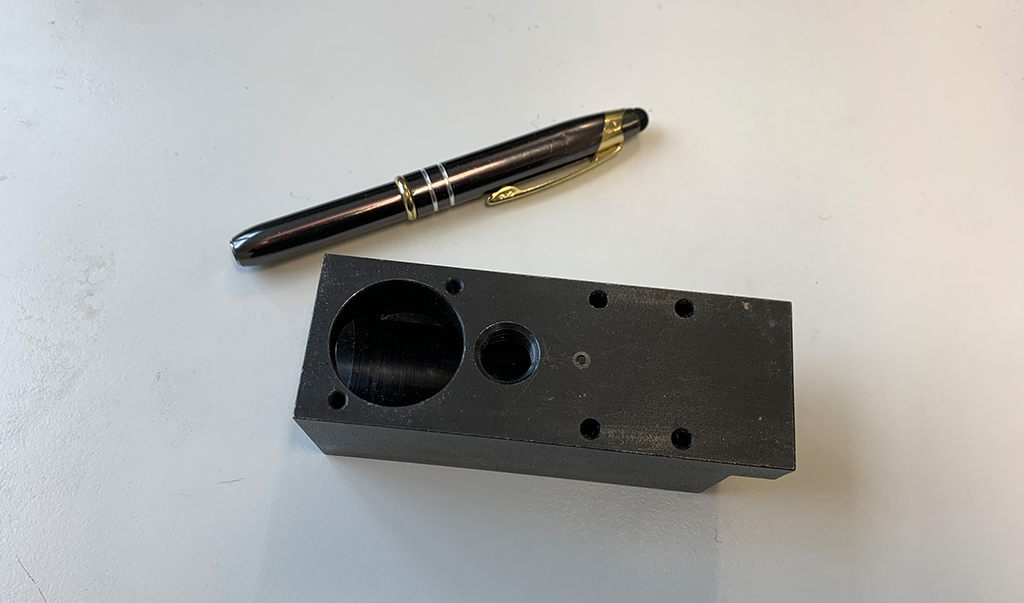 Our software is used with a Tablet or Smartphone Camera or a PC with a Webcam.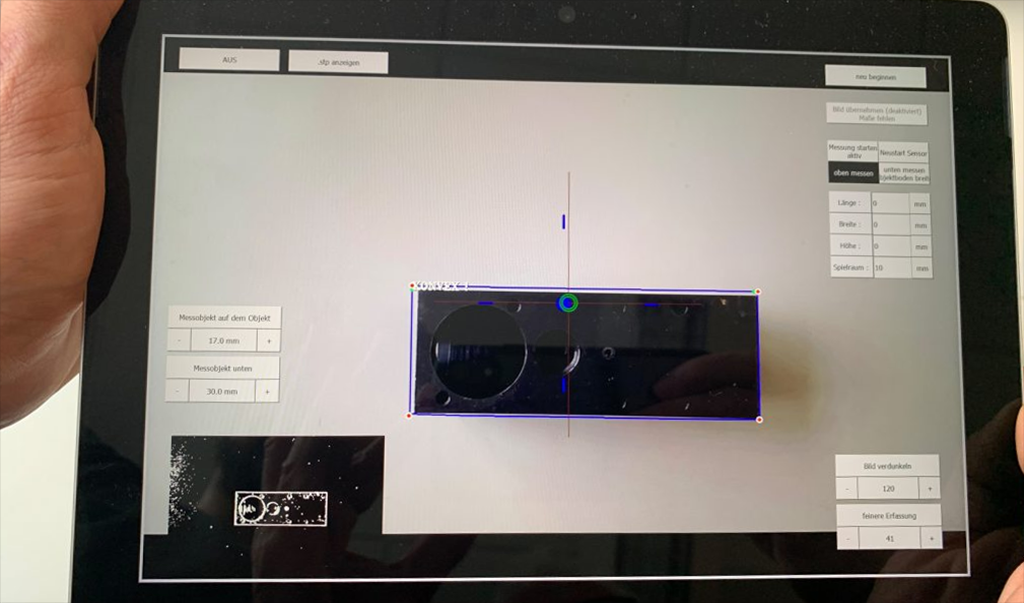 The component is automatically measured with markers via the camera. It records the contours and the boreholes.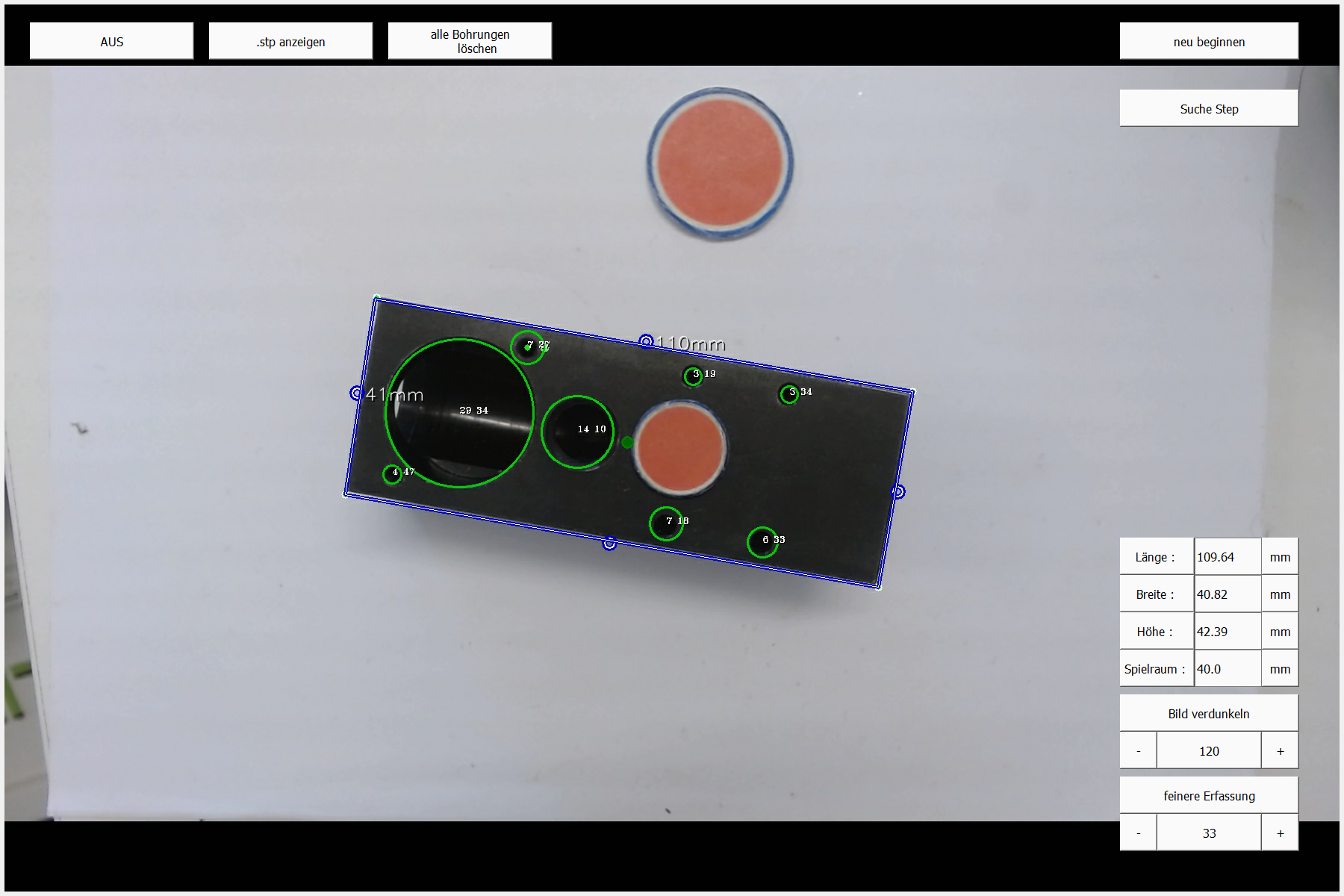 The object detected is run through a databank with thousands of Step files.
The Digital Twin is displayed including its product numbers.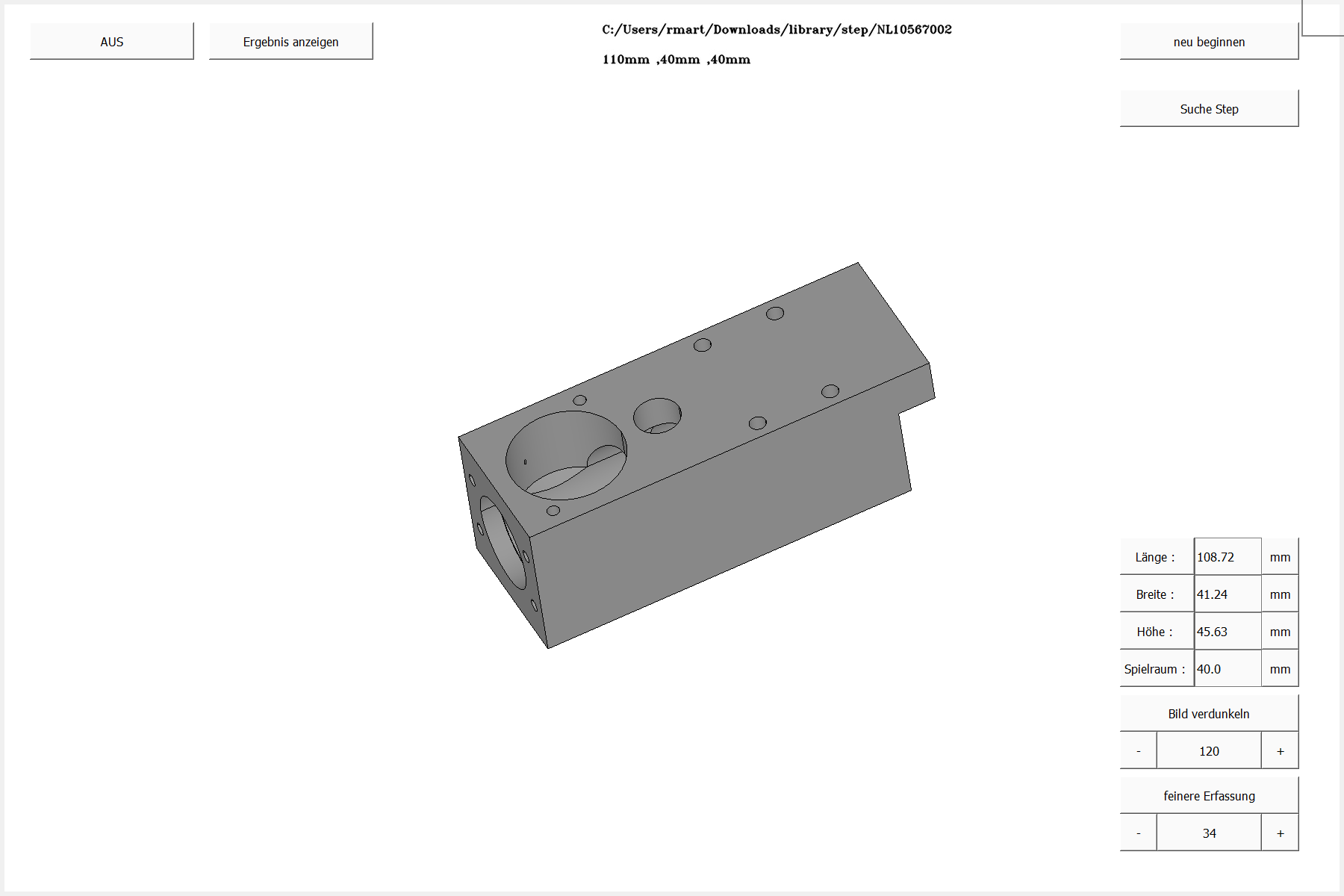 The Berger Group from Wuppertal, Germany is already successfully using the Digital Twin Search in its PC (Photo) and Tablet variants.

The Berger Group in Wuppertal is one of the most innovative mechanical engineering companies in the country. No wonder they use our newly developed software, the Digital Twin Search, for 3D object recognition.
"We lose years of personnel time in search efforts." About a year ago, the head of the Berger Group, Dr Andreas Groß, spoke to the director of EXCIT3D GmbH, Werner Koch, about a problem that affects many firms. "Components are often left lying around, without the employees knowing what they are for and where they belong." Since such a situation is almost inevitable in highly dynamic manufacturing processes in mechanical engineering such as those carried out by the Berger Group, Dr Groß was looking for an external solution. The employees should be enabled, using a Smartphone or Tablet PC, to identify the uncategorized components and to find their product number, for example. Koch, who had previously presented Augmented Reality Solutions for Smartphones at the event, could not promise an immediate solution but thought the idea could be implemented. The idea of the Digital Twin Search was born.
The challenge consists in the fact that a camera is not able to distinguish an object from its surroundings. Even if this is done successful, different factors such as light, shadow and contamination of surfaces makes recognition difficult. Rainer Martin, a developer in EXCIT3D, describes the problem as follows: "The visual identification of components is far more complex than other applications. In facial recognition, there are unique factors like the eyes, nose and mouth as well as relative distances can be used and in plant recognition, leaf structure, for example, can be compared. However, there are no such common patterns for machine components. They can have any imaginable shapes, angles or curves. Classical AI object recognition runs up against its limits here. We had to admit that there was no adequate solution for these particular applications and the problems described either scientifically or on the market."
The only solution was to develop it in-house. The result is the Software Digital Twin Search for 3D Object Recognition.
The most important questions about Digital Twin Search
Who is the Digital Twin Search for?
The Digital Twin Search is suitable for all manufacturing and processing business in which machine components are or cannot be unidentified. Its application is highly advisable in manufacturing but also in maintenance and repair work.
Is this a ready-made solution?
It is a ready-made business solution that can be adapted to the requirements of the users. For example: the Digital Twin Search captures the objects detected to a maximum of 300 mm (x, y, z). The software must be individually adapted for larger objects because of the need for a larger detection angle in the measuring process. This would incur further development costs.
Is the Digital Twin Search already in active use or is it still in the Beta-phase?
This product is already operational.
How well does it work in recognizing parts that are incomplete, defective or contaminated?
The software cannot decide by itself whether a part is complete or incomplete. In such a case, the results yielded will be parts that are similar to the unfinished part. But in instances when a curve is falsely detected because of contamination, the software offers the option of manually removing it from the tablet or of adding curves if they are unrecognizable. However, in practice the Digital Twin Search recognizes well over 90% of the parts in need of identification, drawing on databases with of several thousand step files.
Is there an upper limit in the databanks to be searched?
At present, the search is carried out within a few seconds with up to 10,000 machine components. Individual software adaptions are required in instances were larger databases are available.
How can I find out more about the software?
Production specification sheets and descriptions are in progress. But we also welcome any queries you may have.
What are the technical requirements of the software with regard to hardware/ software?
The Microsoft Surface Pro6 has already been shown to suffice. We plan on enabling it to run on mobile devices with Android operating systems.