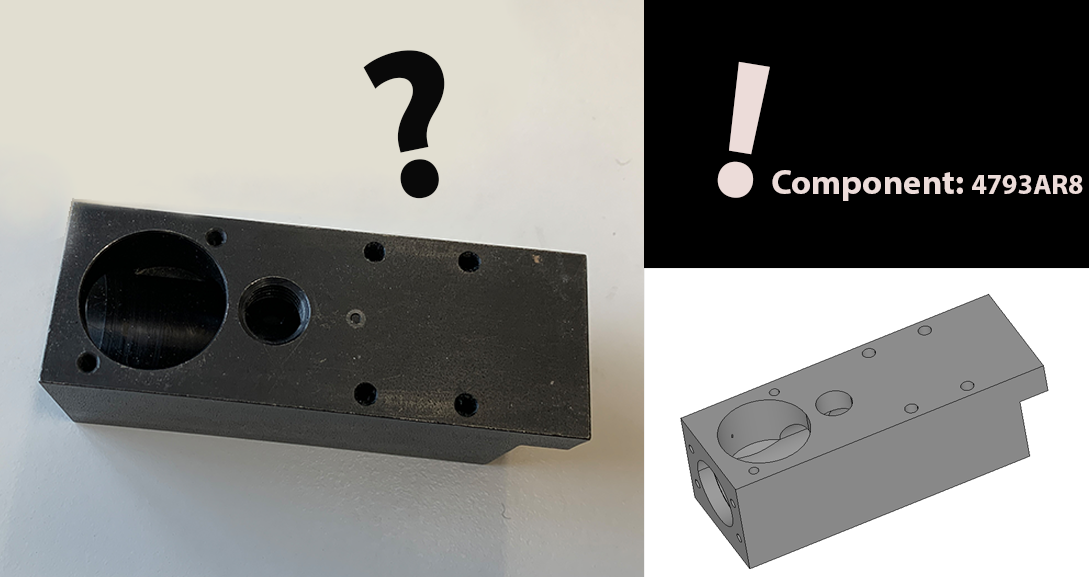 The EXCIT3D-Digital Twin Search is an object recognition software that identifies components that are lying around somewhere on a company site but cannot be assigned. In addition to our software, only a smartphone, tablet or PC with webcam is required.
Within seconds, the user receives a digital 3D image of the object, the article number and further information. Our newly developed software is capable of comparing the scanned object with thousands of CAD data or step files and even, if desired, placing it next to the real component as an augmented reality object. The existence of comparable systems is not known to us.
The EXCIT3D-Digital Twin Search minimizes unnecessary search effort and thus increases productivity. In addition, the app contributes to increasing the sustainability of production. All too often, previously undetectable components were simply scrapped and remanufactured.
The system is already being used successfully by the Wuppertal-based mechanical engineering company Berger Group as a solution for PCs and tablets.
Unknown component?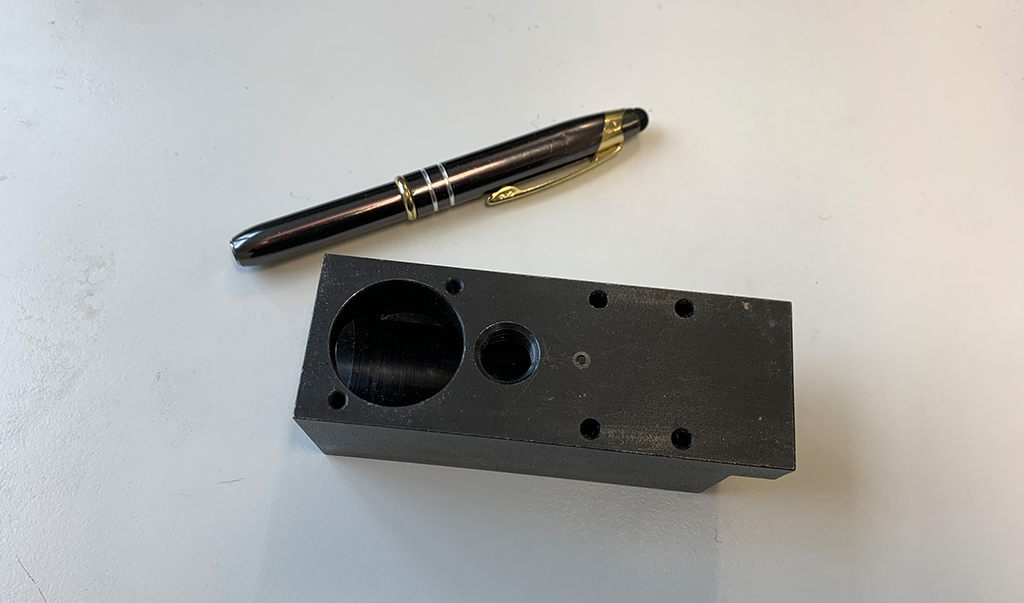 A tablet or smartphone camera or a webcam is used.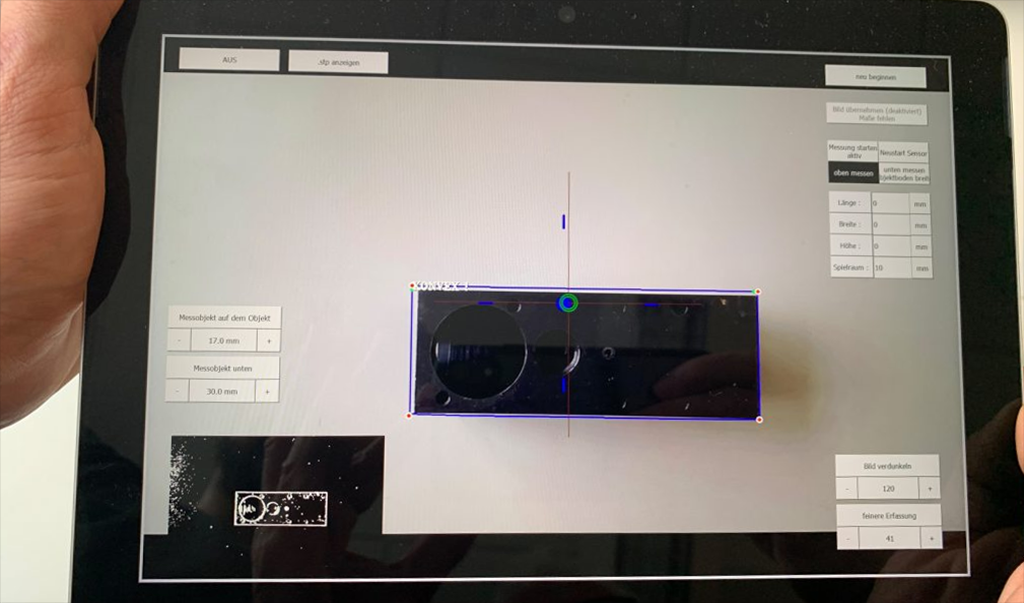 The component is measured automatically using markers. Contours and bores are recorded.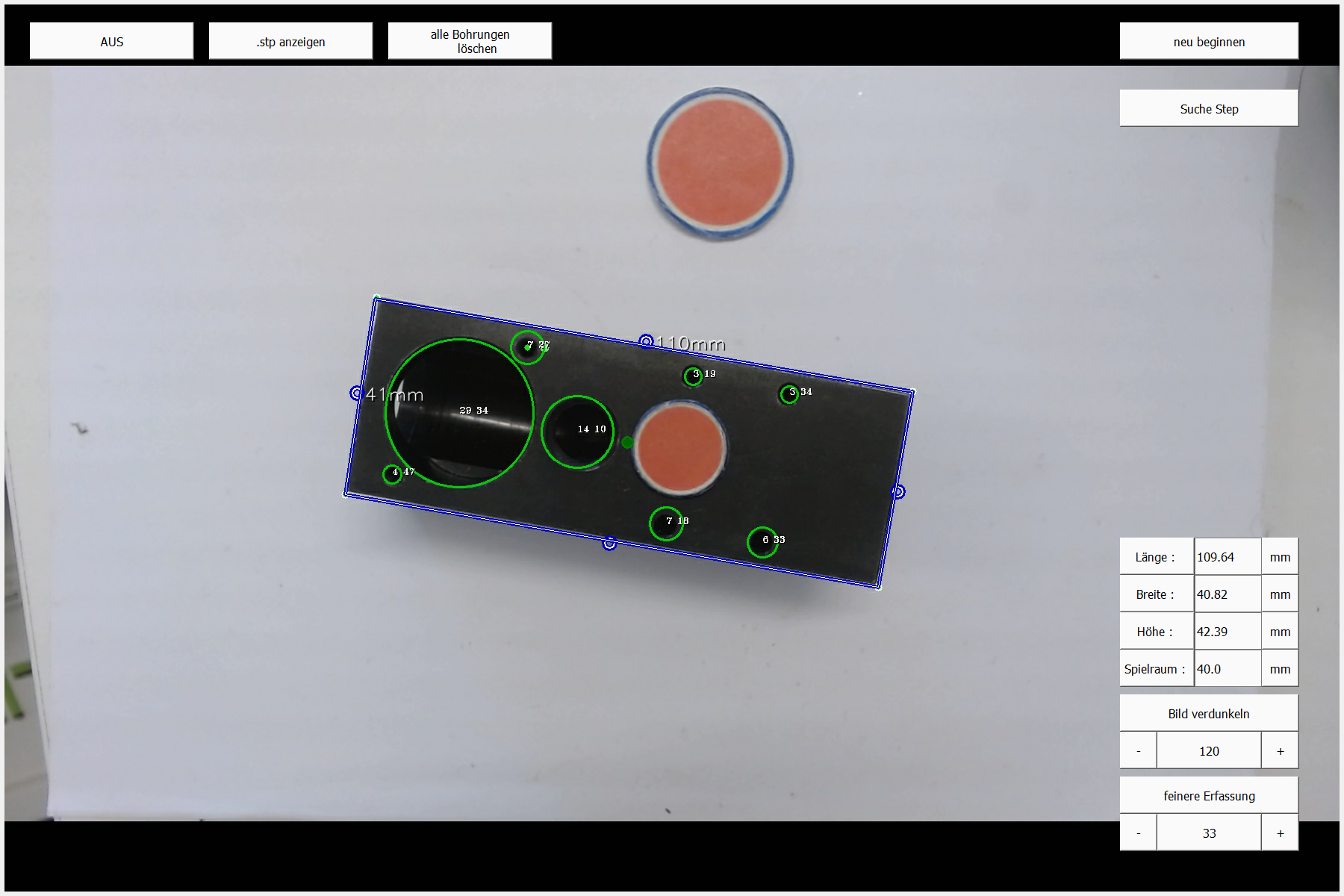 Database with thousands of step files is synchronized.
The digital twin is displayed including product numbers.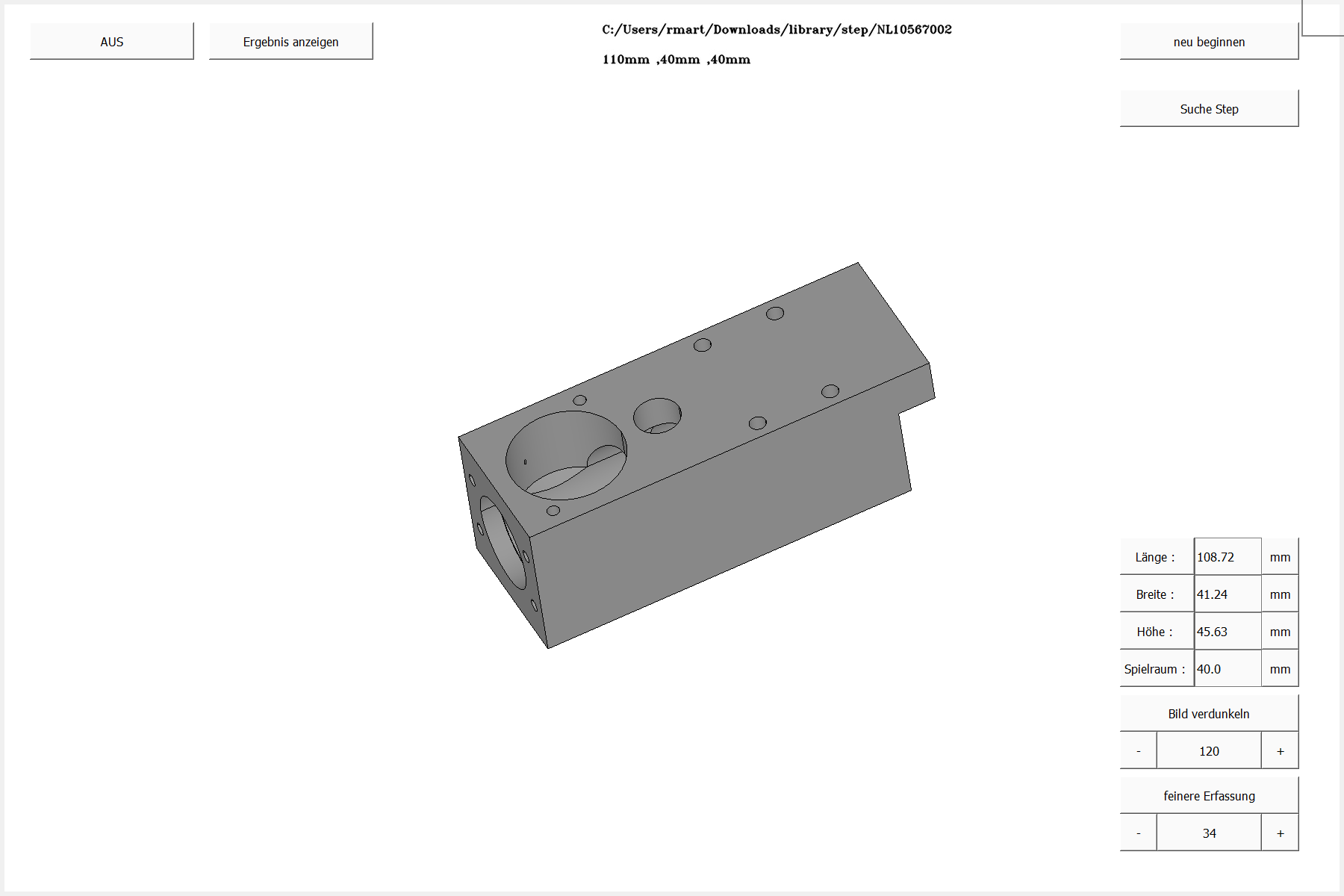 Our newly developed software, the Digital Twin Search, is already successfully in use at the Berger Group in Wuppertal, Germany.

The most important questions about Digital Twin Search
Is this a ready-made solution?
It is a finished enterprise solution that can be customized as needed. An example: the Digital Twin Search detects checked objects of max. 300 mm (x,y,z). For larger objects, the software must also be individually adapted due to the necessity of a larger detection angle during the measuring process. This would incur further development costs.
Is Digital Twin Search in productive use or is it still in the beta phase?
This product is already in operational use.
How well does the detection of parts that are incomplete, defective or dirty work?
The software cannot decide whether a part is complete or incomplete. In this case, parts that resemble the unfinished part are presented as a result. If, for example, a rounding was incorrectly detected due to contamination, the software offers the option of manually removing it from the tablet or adding roundings if they were not detected due to contamination. In practical use, the Digital Twin Search recognizes well over 90% of the parts to be identified from databases with several thousand step files.
Where can I learn more about the software?
Product sheets and descriptions are in progress. Otherwise, we look forward to hearing from you.
What are the technical requirements of the software regarding hardware/software?
Microsoft Surface Pro6 has proven to be sufficient. It is planned to make mobile devices with Android operating systems executable.