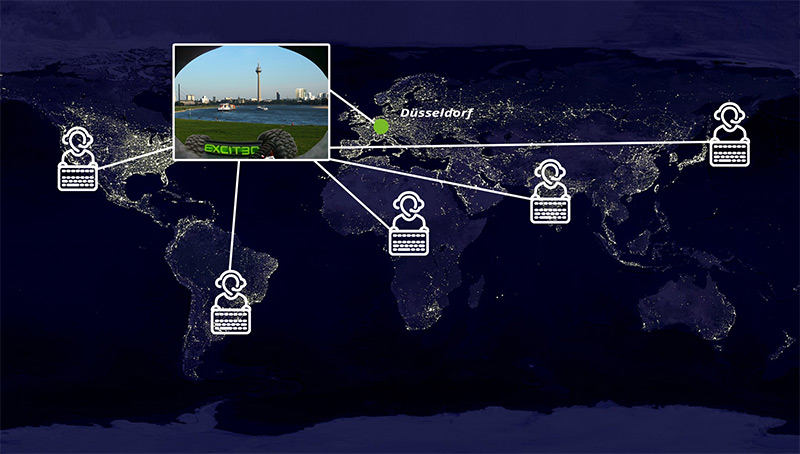 eGaming and eSports are a multi-billion growth market
But up to now they have had little to do with the real world. And in the long run it could be rather dull and arbitrary to always only compete in virtual space. However, drone races show that there is an enormous potential for competitions with real objects. In the USA, a league of its own for this has already emerged. The downside: such competitions are restricted in their growth possibilities: they only take place in individual stadiums with limited capacities. Many gamers that live far away from such events can't be there.
Remote Games Change the Game
In the Remote Games planned by EXCIT3D, the vehicles move on a real race track via the mobile phone network while the drivers controlling them can sit at their PCs anywhere in the world. That means that EXCIT3D GmbH breaks new ground with its Remote Games: We make eSports real in that gamers from all over the world can participate via their PCs in real time in a unique race at an authentic place. The gamer controls the vehicle with the keyboard. At the same time, they see the Live-Video of the vehicle's onboard camera on their monitor, just as if they were looking through the windscreen. The competition is a real event, not an illusory virtual world and without a reset button.
Remote World Games are planned.
If you are an eSports provider, event organizer or location marketer who wants to be represented at the planned Remote Games including the World Championships, you are warmly invited to look for partnership opportunities with us. (info@excit3d.de)
During the test phase as of the 15.08.2018 we will let selected people from different parts of the world participate in the first test run in Düsseldorf.
Whoever wants to be involved can simply register with us. Participation in the test phase is free. After your registration you will receive a confirmation email from us. As soon as there is a free spot for you, we will send you a further email with your exact race date, a specific URL and details on operating the vehicle.
Please register with your company name at info@excit3d.de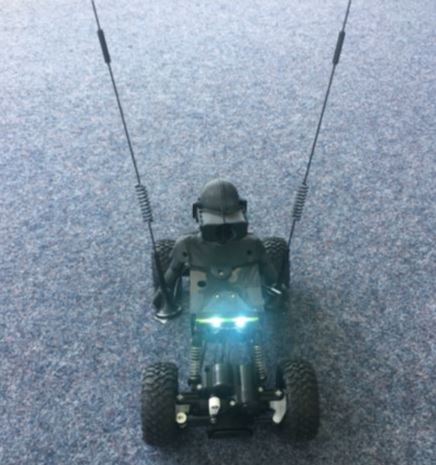 EXCIT3D prototypes can be driven over VR and with gesture steering. We have also shown this in multiple live tests.
See the video: