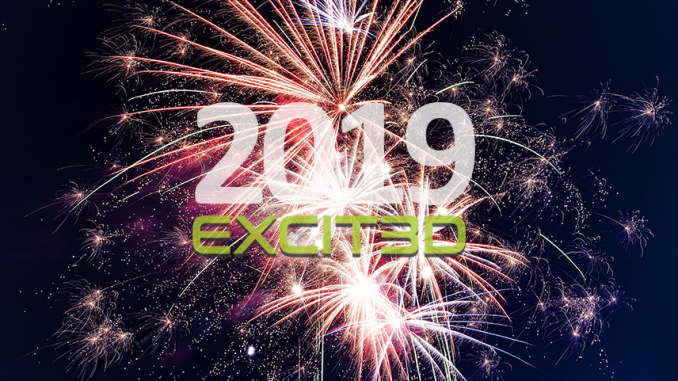 The fireworks in keywords: a virtual count, a similar city guide, fast 3D support for surgeons, virtual time travel for seniors, 3D printing for artists and a new software development for efficiency and sustainability in the industry.
We do not just talk about innovation, we create and develop it. We bring them to the market and do not let ourselves be distracted by the fact that the number of our employees is still manageable.  The innovation story began in 2018 with our Real Remote Vehicle, which a journalist in Johannesburg drove in real time on the Rhine meadows in Düsseldorf (more >>). We continued it at an accelerated pace in 2019 and are already promising some brilliant developments for 2020.
This was the EXCIT3D year 2019
January 2019
Together with the Schlossbauverein Schloss Burg e.V. we presented in January the virtual Count Adolf von Berg, who reports about the medieval battle of Worringen as an augmented and virtual reality model. This was worth a report to WDR television.
February 2019
EXCIT3D solutions create concrete medical benefits for the well-being of patients. In February 2019, WDR reported on our cooperation with the Solingen Municipal Hospital in the 3D Competence Center Healthcare. Conclusion of Prof. Dr. Sascha Flohé, Chief Physician of Trauma Surgery: "The surgery support concept with 3D technologies makes operations faster and better for the benefit of patients. The EXCIT3D package consists of fast processing of CT data, 3D printing of bones with fractures and visualization in augmented and virtual reality
March 2019
To deepen the theoretical knowledge and to provide practical tips for the best possible use of the 3D printers used, EXCIT3D GmbH conducted training courses for the employees of the Solingen City Library.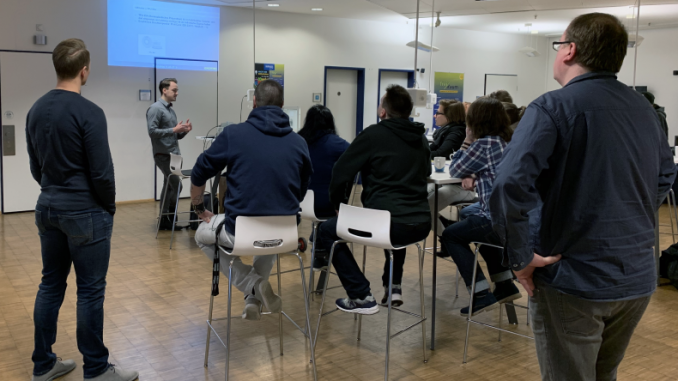 April 2019
The Austrian television was also interested in our 3D medicine solutions. The ORF reported about the cooperation of EXCIT3D with the Municipal Hospital Solingen and the Cologne company Rimasys in the 3D Competence Center Healthcare. More >>
May 2019
Art and 3D technologies. It fits. We have created fantastic synergies with the assemblage artist Yvette Endrijautzki, who runs the Nautilus Studio together with the writer Oliver Buchta in Wuppertal's Luisenviertel. In May 2019 the studio was inaugurated.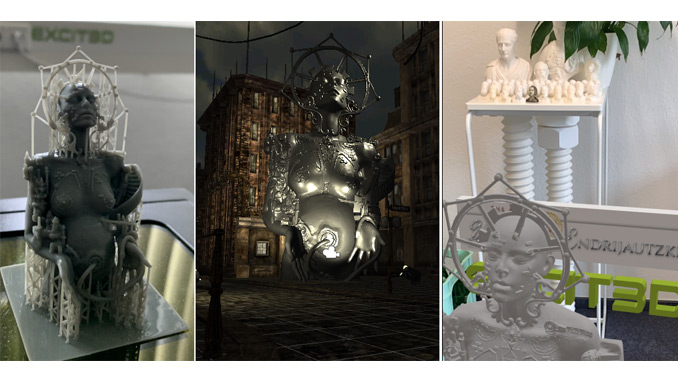 June 2019
On 29 June we were indirectly represented at the "Long Table" to celebrate 90 years of Wuppertal. A 3D-printed bust of an angel is the latest product of our intensive cooperation with the "Bergische Drei", the regional agency for the Bergisch city triangle.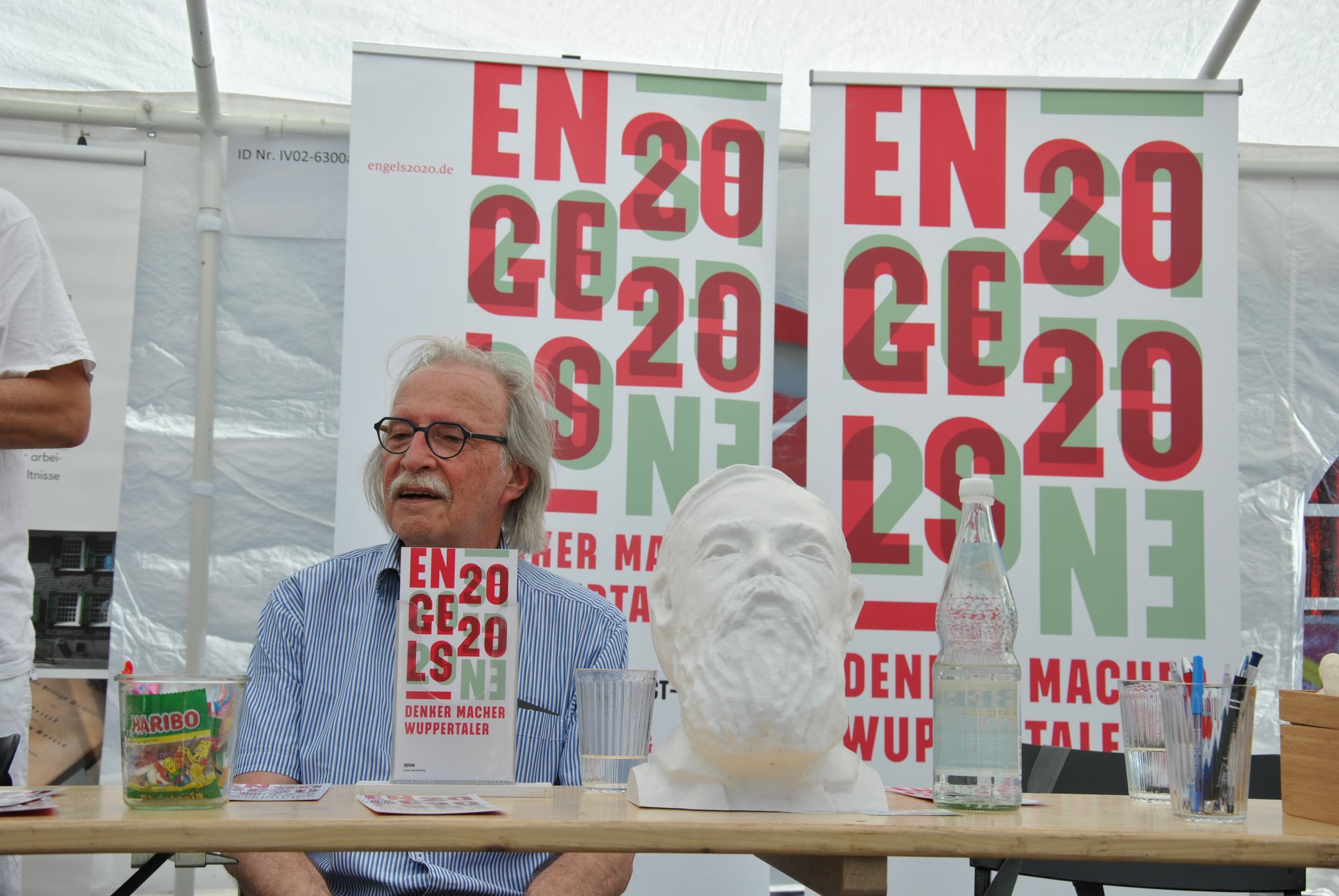 July 2019
Our partner, Klostermann Ingenieurbüro und Vertriebsgesellschaft mbH, not only celebrated its 40th company anniversary in July, but also the inauguration of a huge new measuring room with a four-metre long and 18-tonne Wenzel LH 1512, which our virtual time traveller, Count Adolf von Berg (as an augmented reality model) naturally did not want to miss. EXCIT3D GmbH contributed a 3D-printed X-ray bust and a hologram fan display with a "40 years Klostermann" – animation for the festive day.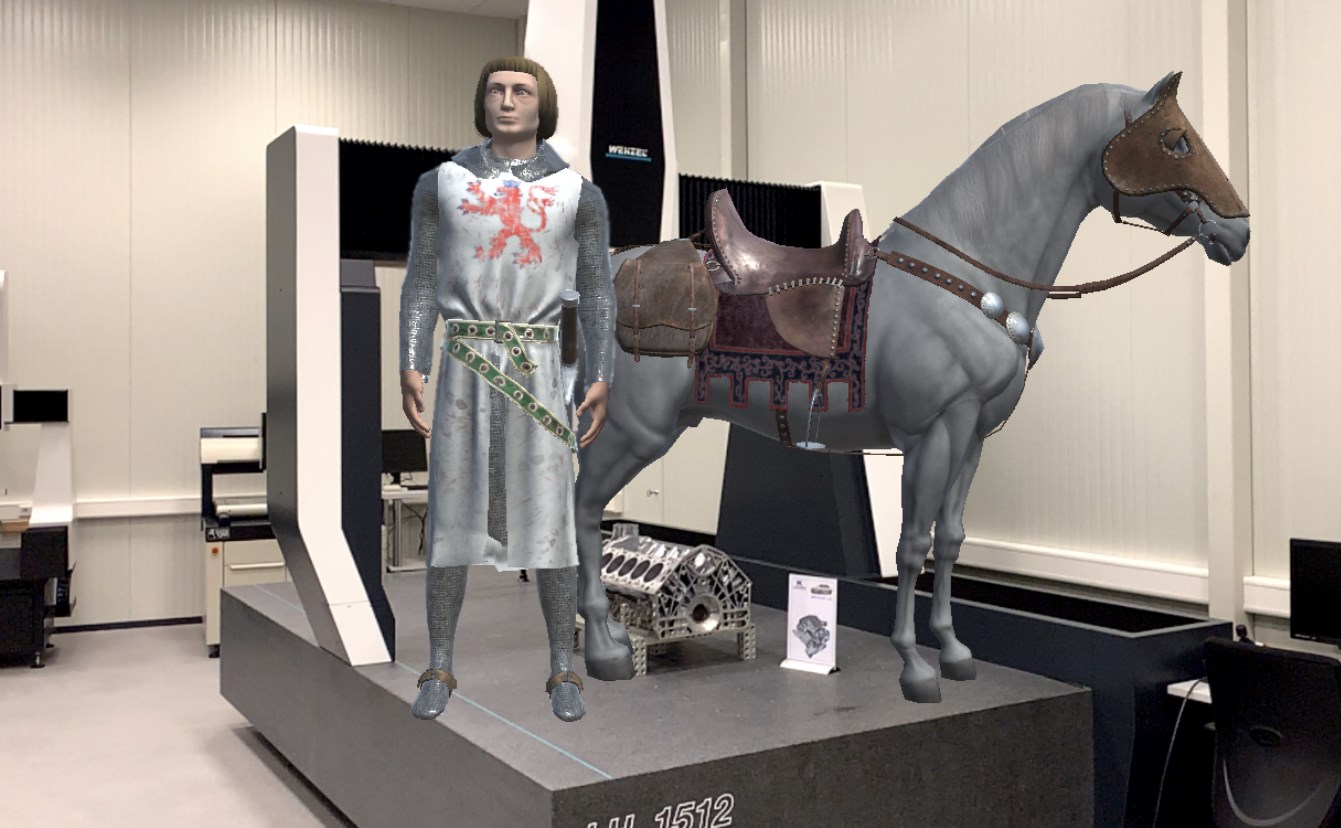 August 2019
A career like Meghan Markle. Only she did not come from the USA, but from Burg Castle, before she suddenly found herself on the English throne next to Henry VIII. The painter's portrait of her hangs in the Louvre in Paris. Our next project, which we have been realizing since August 2019 with the Schloss Burg Castle Construction Association, is a further step towards Germany's first digital castle. Anna von Kleve will soon appear at Schloss Burg as a holographic 3D model. Just like Count Adolf V. von Berg, she will then be able to perform for all medieval fans with their smartphones in their living rooms.
September 2019
Solingen, September 10th. The 3D Network and the Foreign Trade Service of the USA/US Consulate General Düsseldorf presented US companies from the 3D printing industry and their European partners in the run-up to "Formnext". EXCIT3D and its partner Stöcker Metallbearbeitung from Wermelskirchen presented some success stories.
September 2019
A highlight in September 2019 was the Solingen Night of Lights around the Güterhallen with international artists, spectacular and poetic exhibits and action art. EXCIT3D participated with a beamer 3D show, 360 degree pictures and a joint exhibition with Yvette Endrijautzki in the studio of Peter Amann. A small drop of bitterness was an art theft:. A 3d-printed sculpture was stolen.
Oktober 2019
CityCubes are switchboard installations of Deutsche Telekom AG, which is marketed as advertising space by the Solingen-based company Rheinkultur Medien & Verlags GmbH. We designed 3D models for the desk and printed them out in full colour.

October 2019
"Greetings, Knight Gerhard von Wassenberg! We at EXCIT3D are pleased that we were able to help reanimate you and have been reporting on the historical and current merits of the town of Wassenberg since October 2019. Similar to Count Adolf von Schloss Burg and Anna von Kleve, you can appear in three dimensions in reality with the help of a smartphone and announce interesting facts."

November 2019
"Why Industry 4.0 is not a revolution, but additive manufacturing is," was the title of EXCIT3D Managing Director Werner Koch's presentation at #NEO19x, the live conference Next Economy Open, which was held in cooperation with the Fresenius University of Applied Sciences from 26-28 November 2019.
November 2019
With a virtual reality app implemented by EXCIT3D especially for senior citizens, the Lebensherbst e. V. association has been bringing variety to the everyday life of people who are no longer mobile since November 2019. TV and national print media reported on our solution on a large scale.  The pilot project, which started in Solingen with motifs and Sze<span class="text_exposed_show">nen from the city of blades, is to be expanded nationwide.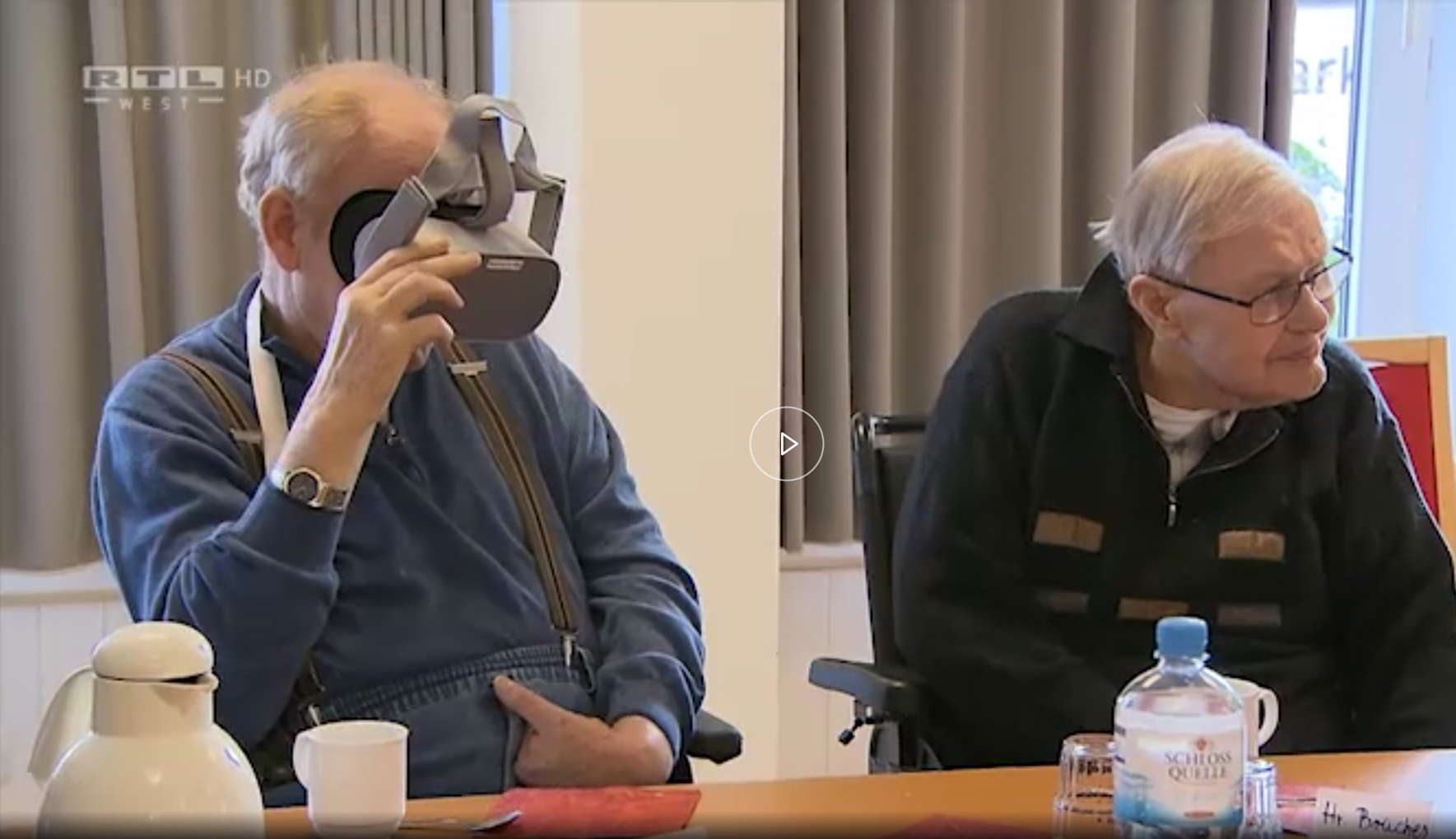 Dezember 2019
The innovation highlight of the year: The DIGITAL TWIN SEARCH
Our software development for more efficiency and sustainability in the industry.with EXCIT3D Digital Twin Search you can find unclassifiable, real components in seconds in large databases with thousands of CAD data sets.all you need is our software, a smartphone, a tablet or a PC + webcam. The DIGITAL TWIN SEARCH has now been put into operation at the Berger Group in Wuppertal..  more>>